About Us
Originally called The Mailbox Doc
This company was originally started about 1982 as a hobby and a way to make extra money for Bill Means in North Carolina. Bill continued to operate this business on this level through moves to Memphis, Boston and Nashville.
Bill passed away on 9-14 2005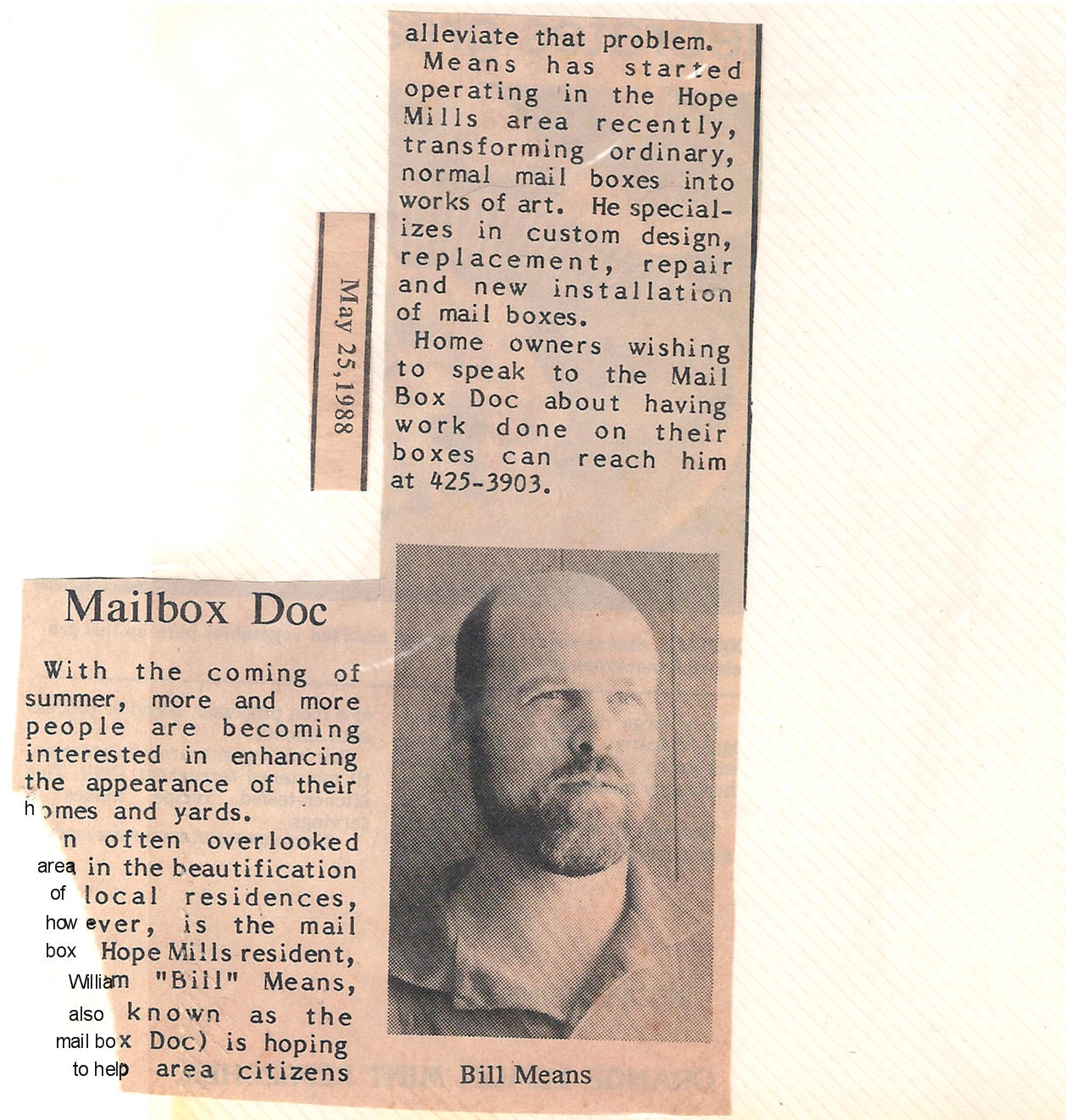 Currently, it is operated by Tim and Cathy Means, in Phoenix, Arizona on a full scale basis.
Now was that 3 and11/32nds or was it 3 and 22/64ths?
Our First finishing department
Current Finishing Department


Founded in 1982
William G Means JR Founder

Owned and Operated by
. Timothy L and Cathy Jo Means
C.E.O Timothy L Means
C.F.O Cathy Jo Means
Research and development
Timothy L Means
Cathy Jo Means
Advertising director Timothy L Means
Sales director Timothy L Means
Web Master Timothy L Means
Accounting services Cathy Jo. Means
Artistry
Cathy Jo Means
Timothy L Means
Security services Timothy L Means
Customer services Timothy L Means
Maintenance services Timothy L Means
Janitorial services Timothy L Means